A new user forum for the XL Toolbox
After several months of preparations, I have finally launched the new XL Toolbox user forum.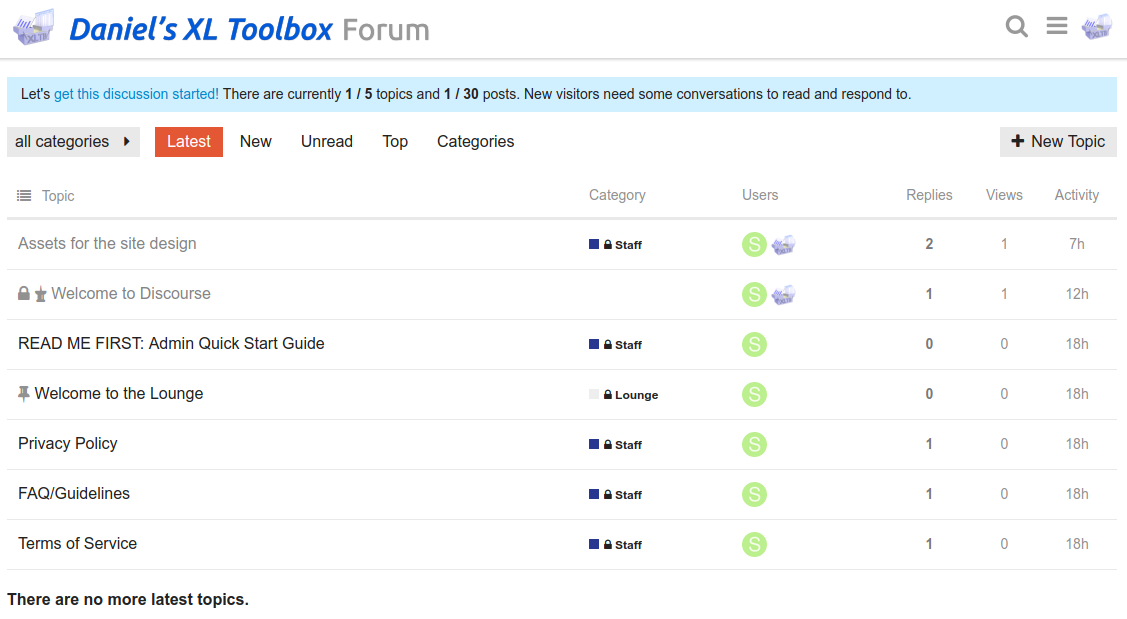 Based on the Discourse software, the new forum offers numerous advantages for users and for me. For example:
Common log-in methods: Use your Google, Facebook, Twitter, or Github account to log into the forum. No need to create yet another user account.
Increased spam protection.
Better maintainability.
It is possible to use Discourse for page comments as well. Currently I use Disqus' services for this. However, with Discourse, I would have all the data on my own servers.
The old forum is still available. Maybe I will move the old forum's contents to the new forum.
Post date
Thu 3
Nov
2016
Tags
Share
Recent posts
Excel Blogs