This is information about what data is being recorded during your visit of the sites xltoolbox.net and forum.xltoolbox.net.
Cookies
Cookies are small bits of information that a website can store on your computer and retrieve the next time you visit the site.
The XL Toolbox website xltoolbox.net/www.xltoolbox.net does not place cookies on your computer. However, the Piwik statistics system does (see below). Piwik's cookies serve to find out if you are a returning visitor, and if you have elected not to have your visit recorded statistically. They contain random sequences of characters.
This is a screenshot of the cookies stored on the developer's machine: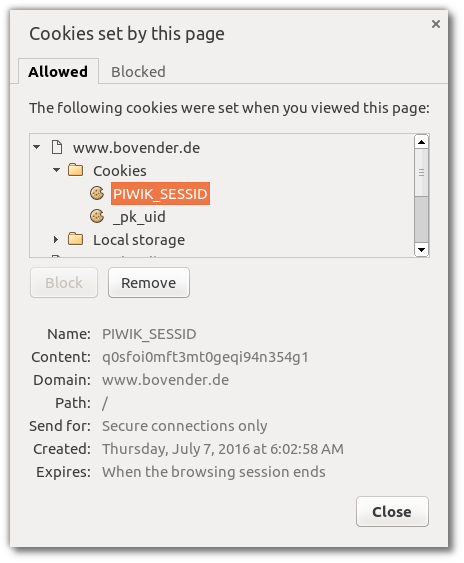 In addition, the user forum (forum.xltoolbox.net) uses cookies to provide personalized features. When you use one of the third-party log-in methods (Google, Twitter, Facebook, Github), those services may store additional cookies on your computer.
Many web pages on this site provide a comment function, which uses Disqus. Disqus may also store additional cookies when you log in.
Site statistics
The XL Toolbox website uses the [Piwik][] system to record anonymous statistical data of site visits.
While your visit of this site may be recorded, the IP address of your computer is stripped of half of the information so that it is impossible to identify your internet connection. This is in accordance with recommendations by German privacy experts.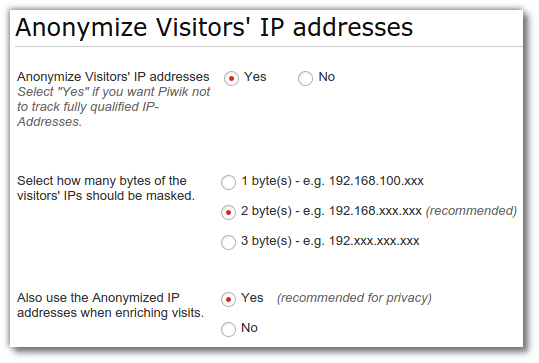 You may opt out of having your visit anonymously recorded:
Social networks
The XL Toolbox website displays sharing buttons for social media on its homepage. It uses the Shariff technology to ensure that the social media sites only get to know about your visit to this site if you actually click on the buttons.
Downloads
Download counts of the XL Toolbox add-in are anonymously recorded by GitHub and are available in summary form on the releases page:
Server
The XL Toolbox website is hosted on a server in Germany. According to German privacy requirements, the visitors' IP addresses are not recorded in the server log file.
Quick links