Alpha 15: more fixes for updating
Alpha 15 of the XL Toolbox NG series is all about bug fixes.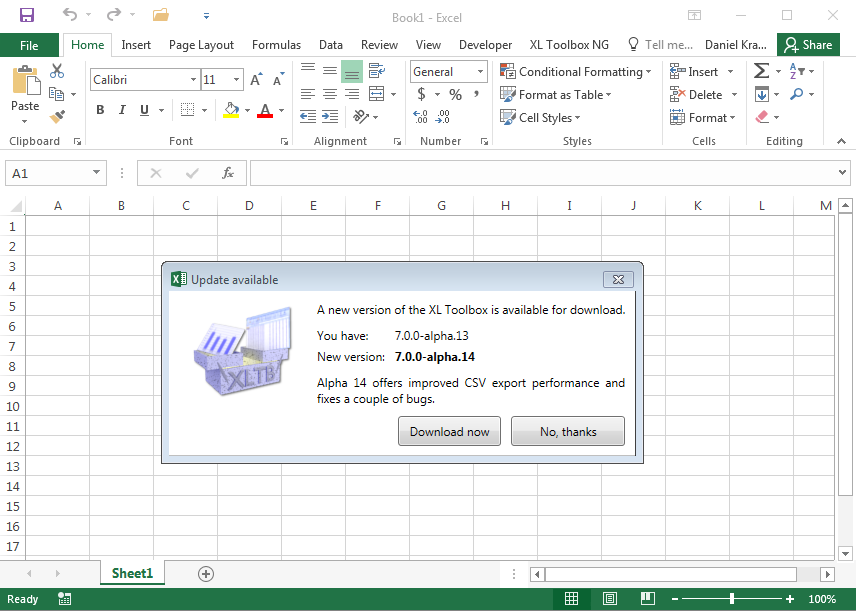 Two nasty, obscure bugs had crept in that were not caught by automatic testing, and caused Excel to crash when trying to update the XL Toolbox when the application was closed: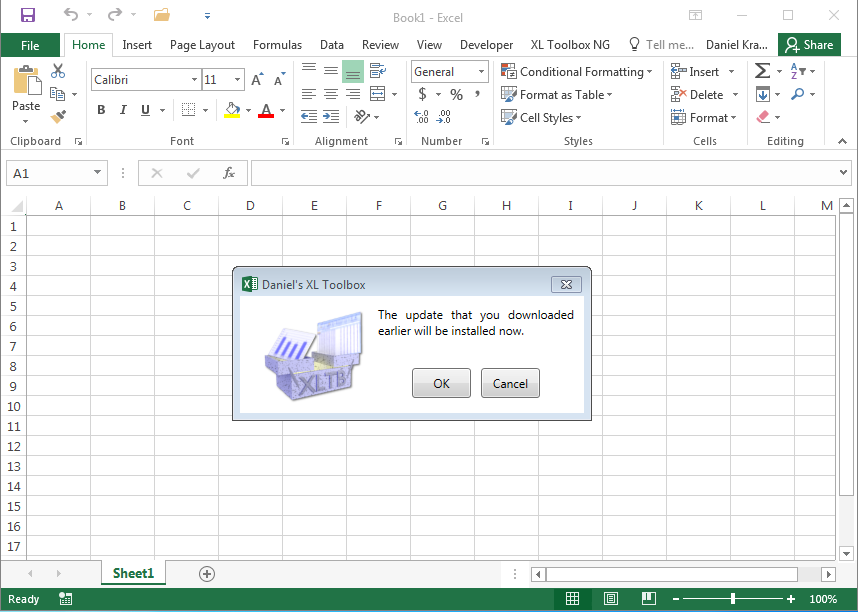 When updating to alpha 15, the updating procedure is of course performed by the previously installed alpha version, which will most likely crash your Excel. But do not worry, by double-clicking on the downloaded file, you can install the update without problems.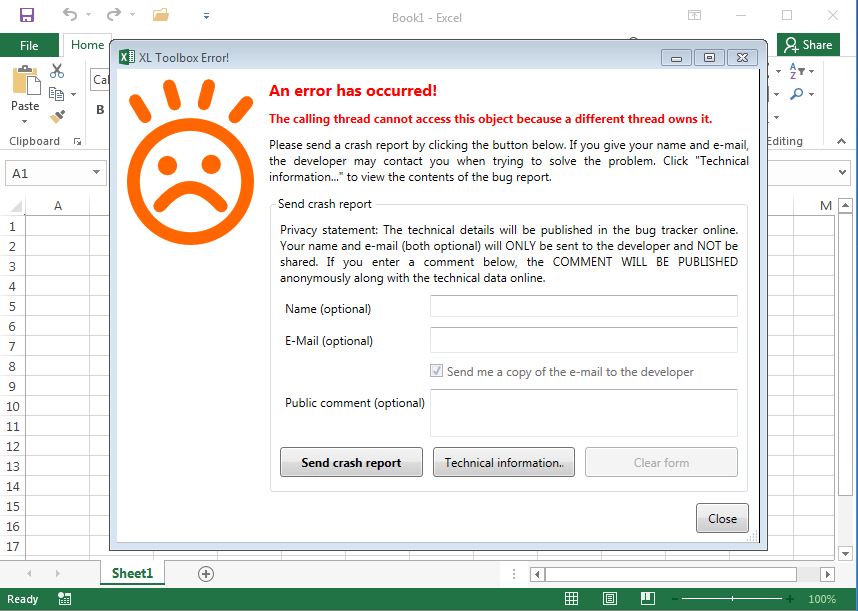 Download
sf.net/projects/xltoolbox/files/alpha
If you have a previous alpha version of XL Toolbox NG installed, you can update via "Check for updates".
What's new?
See the new changelog.
Post date
Mon 5
Oct
2015
Tags
Share
Recent posts
Excel Blogs